Bologna is known as the "foodie city" of Italy, probably mainly because of the food from the region Emilia-Romagna where Bologna is based. This is the home of Mortadella, Parmigiano and balsamic vinegar among other delicacies. The city is even known as "La grassa", meaning the fat one.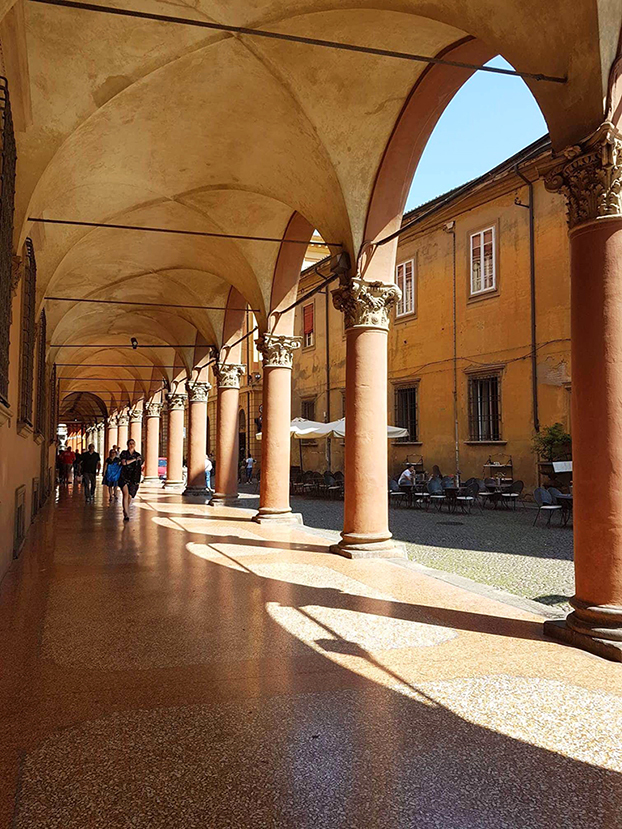 When going here in June I was exited after hearing so much good things about the city. I have to say though; the hype is probably a bit too big. Even though all the classical food products and dishes were very good indeed, finding good restaurants is quite hard. For a city known for its food I find it strange to see that they only have one restaurant (called I Portici) with a Michelin-star, however in my opinion the food here is more comfort food than fine dining in general which is uplifting. See below for my top recommendations on where to eat and drink in Bologna to experience the best the city has to give!
Restaurants
I spent two days in the city to be able to try all the food I had heard so much about, and two days was maybe more than enough. Of course you have to try as many of the typical food products as possible while here, so as far as meat and cheese go I would recommend Tamburini (Via Caprarie 1). Classical antipasti platters with everything from Mortadella and Prosciutto di Parma to Parmigiano and local bread (and wine of course!). For a low-key place to eat that holds the traditional foods of Emilia-Romagna, try Broccaindosso (Via Broccaindosso 7). It is situated a bit off and doesn't look like much but their classical food is great! I had the Tortellini in brodo and it was superb.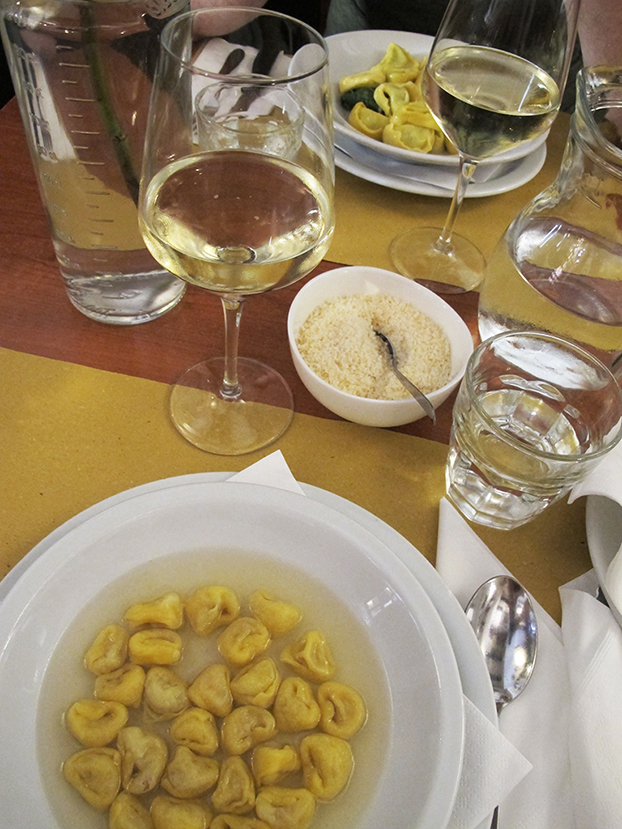 Wine bars
No trip is complete without a taste (or two) of the local wine. Funny enough the region is very well known for its food, but the wine of Emilia-Romagna is generally not considered among the best of Italy. However, no visit to Bologna should pass without a glass of Lambrusco, the red sparkling wine. Try one that is dry, not sweet; those can be really good and pair well with the local cold cuts. Another wine you may want to try is Pignoletto, a white (still or sparkling) wine made from the grape Grechetto. You could also go for a glass of Romagna Albana made from the white grape Albana, generally very light and fresh.
My top recommendation for a quiet place to take a glass of wine would be Vineria Favalli (Via Santo Stefano 5A), they have a lot of local wine sold by the glass and are very quality driven. Many of the wines come from smaller producers and are made in a natural style. The wine bar also sells wine to take home with local producers like Noelia Ricci (Sangiovese from Emilia-Romagna) and Paltrinieri (Lambrusco).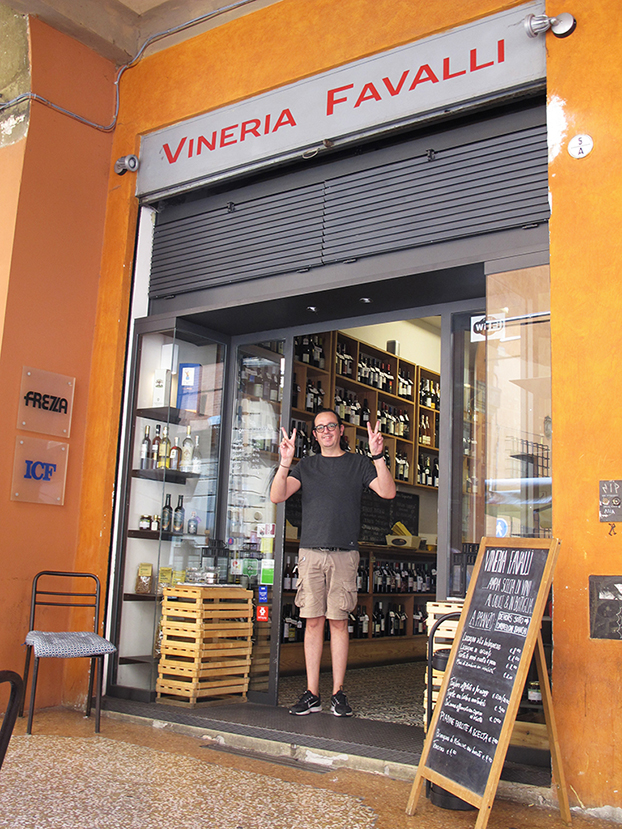 Another wine bar that is very much into natural- and biodynamical wine is Medulla Vini (Via Guglielmo Oberdan 18). Quite small but cozy and with good recommendations on which wines to try.
Light snack
If you are looking for something small and quick to eat I really like Tigelleria Tigellino (Via Calzolerie 1), they make Tigelle (a bread local to Modena close to Bologna) with different fillings. Being a bread lover this was one of my top spots to be honest.
But what list would be complete without gelato? The best gelato I tried in Bologna was definitely from Cremeria Santo Stefano (Via Santo Stefano 70). My favorite flavor was their salted pistachio – one of the best flavors of gelato I have ever tried. Extraordinary and creamy gelato with both classical flavors and a few interesting ones.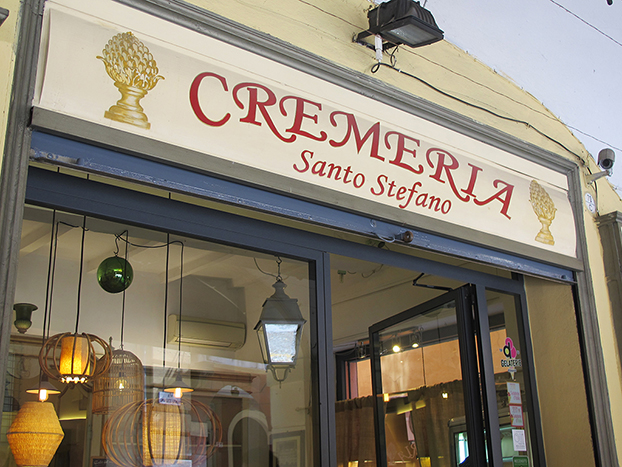 Wine shop
Just one last thing – if you are looking for a place to buy great Italian wine, stop by Enoteca Il Caffe Bazar (Via Guerrazzi 8). They have wine from pretty much all Italian wine regions, and of course very good ones from Emilia-Romagna. Best thing is that the wines are very reasonably priced! You could even find a few great bottles from all around France (not too common here in Italy!).
Enjoy your foodie-stay in Bologna!