Travelling in Italy is amazing, no matter where you go there is always a new wine style, a new classic food, a new city or something equally exiting to discover. When going to Venice a couple of weeks ago I was eager to see what the city had to offer after hearing so much about it. Like everybody says, it is a magic city, one of the most beautiful ones I've seen. Other than that, I was not a fan. Like all my travelling this trip was about discovering new wine and food an in a touristic city like Venice it is hard to find something genuine. Walking into the city (sorry to have to tell you this) felt a bit like walking into an amusement park, everything is made for the tourists. Nevertheless I managed to find a few good places to get good wine and food when you are ready to take your eyes of all the canals.
First thing you need to know, the aperitivo is big here in Venice. Wherever you go, there is always a glass of wine and a small snack waiting for you. Here they have Cicchetti, a small piece of bread with almost whatever topping you could imagine. Having Cicchetti is possible all around town, I tried the classical place Cantine del Vino già Schiavi among others.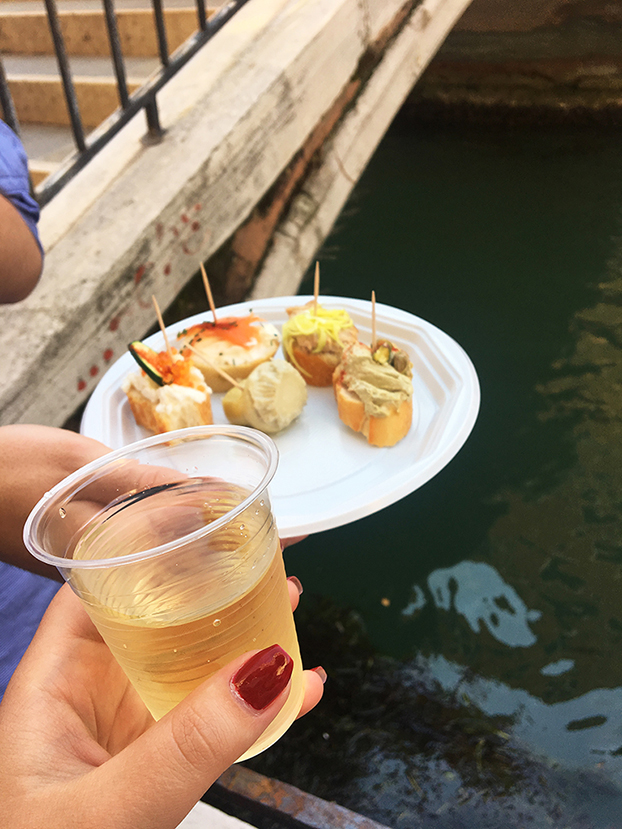 One of my favorite places was Vino Vero (Fondamenta Misericordia 2497), a small wine bar with maybe four seats inside but with some tables out by the canal as well. Here they will serve you the best local wines like Valpolicella but from small brands, international grapes grown in Veneto like Cabernet Sauvignon and of course the local sparkling wine Prosecco. Look for the Prosecco called Col Fondo, it is the style of Prosecco fermented in the bottle and not in a big tank like most of them are. Usually not as easy to find in other places! In general there will be small producers with mainly natural wine, vino vero actually means "real wine" so only very artisanal producers.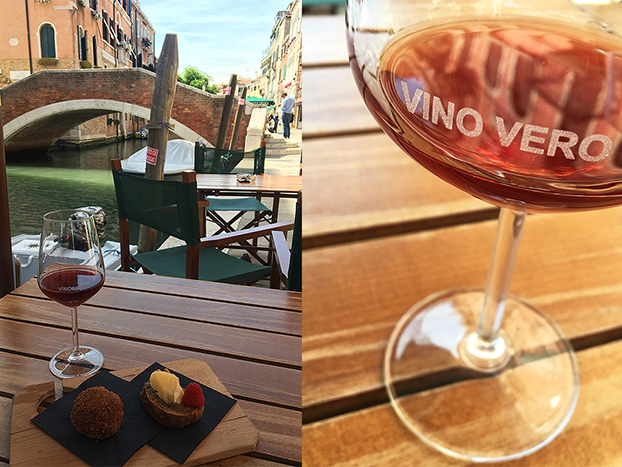 For eating my top recommendation would be Estro (Dorsoduro 3778), a mix between a wine bar and a restaurant. The wine list is long with a few good wines from the region (of course) but also stretching to France, Austria and Slovenia to mention a few – something for everyone that is. I tried a local Cabernet Sauvignon, quite light and fresh, not too heavy which was nice after a long day walking in the sun.
I would like to go back and discover more hidden food- and wine gems in Venice, but then again there are many other places in Italy to see next.